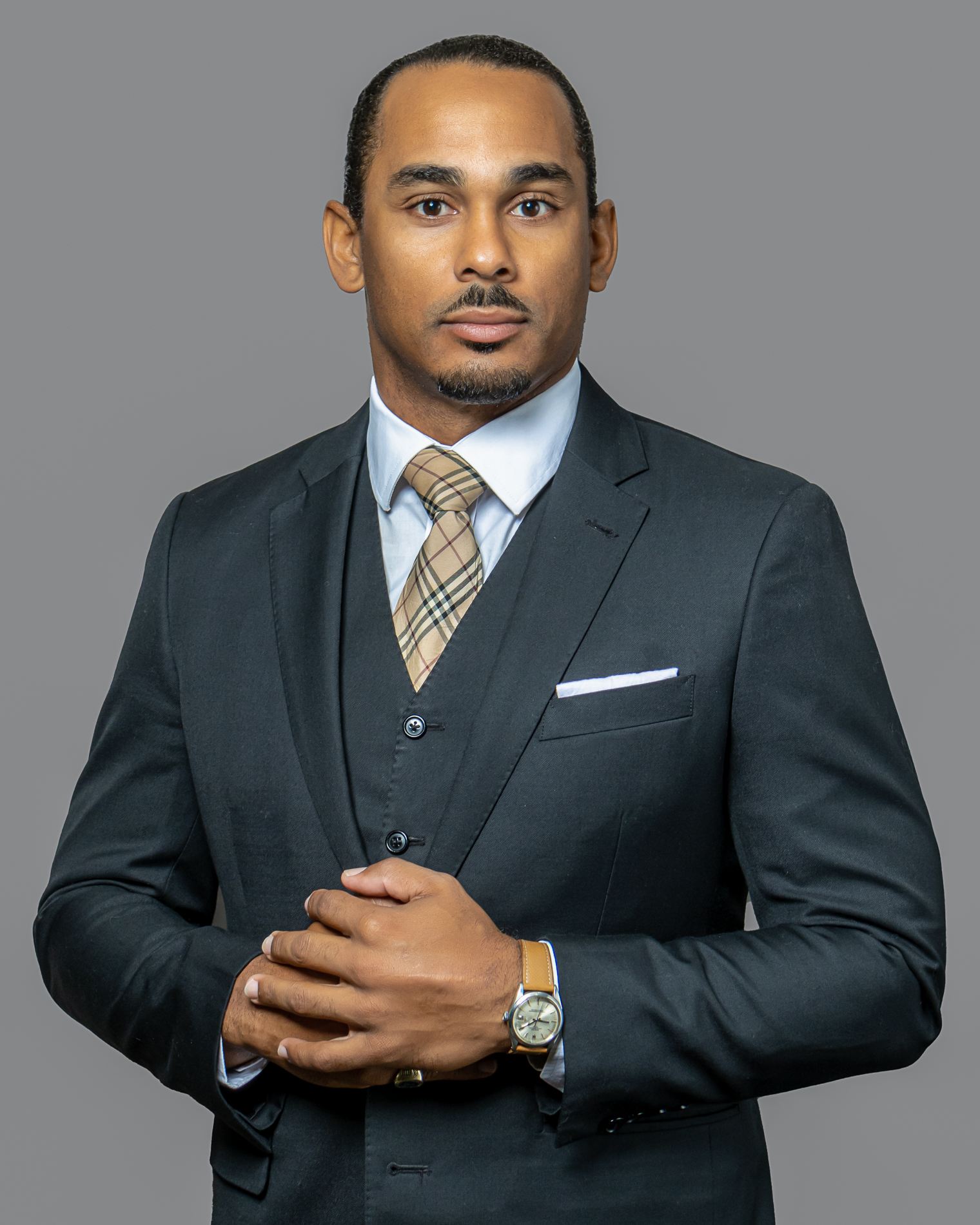 Glinton Sweeting O'Brien (GSO) is proud to announce that Dwayne Whylly has joined the firm as a Partner and the new chair of the firm's Financial Services Group. 
Dwayne joins GSO after establishing a reputation as a leading financial services attorney in The Bahamas. Prior to returning to The Bahamas with his family, Dwayne gained valuable experience in the London and Moscow offices of a magic circle firm, where he completed his training contract and qualified as a UK solicitor.
A skilled attorney dedicated to simplifying complex legislation and fact patterns for his clients, Dwayne is proficient in advising on corporate and financing transactions, including private M&A, corporate restructurings, joint ventures, private equity investments, and corporate asset and project financing. In addition to being well-versed in tax advisory, tax reporting, and regulatory matters such as banking and securities regulation, digital assets, and foreign direct investment, he is an expert in the Foreign Account Tax Compliance Act (FATCA), the Common Reporting Standard (CRS) and Commercial Economic Substance (CESRA). Such expertise has helped Dwayne to establish a vibrant fiduciary practice, advising both trust companies and individual clients.
His recent work includes leading high-profile mergers and acquisitions involving Bahamian entities, representing registered exchanges under the Digital Assets and Registered Exchanges Act, assisting in corporate restructuring and advising trust companies and their clients on the structuring of large family estates. Dwayne sits on the tax advisory panel of the Bahamas Financial Services Board.
Throughout his career, Dwayne has demonstrated exceptional skills and has been recognized for his accomplishments. He has been named a Rising Star by IFLR 1000, a guide to the world's leading financial and corporate law firms and lawyers, from 2019 to 2022 and by Legal 500, the world's leading legal directory, from 2019 to 2021.
Dwayne earned a bachelor's degree from Yale University in Connecticut, USA, an LLB (Hons) from Oxford University in Oxford, UK, and an Acc. LPC from BPP Law School in London, UK. He was called to The Bahamas Bar in 2015 and holds admissions to the Roll of Solicitors of England and Wales since 2014 and the Bahamas Bar Association since 2015.
Outside of his professional achievements, Dwayne is also deeply involved in community causes. A former member of the Bahamas National Football Team and recent vice president of the Bahamas Football Association, he is passionate about growing football in The Bahamas and providing young Bahamians with opportunities to enhance their lives through the sport.
"Our dynamic team not only has the world-class expertise and international experience to provide smart and practical solutions for our clients but also share a commitment to community development," said Bryan Glinton, managing partner at GSO. "We believe that Dwayne's formidable combination of legal expertise and a passion for community causes make him a valued member of the GSO team and a trusted advisor to his clients. The entire firm extends its congratulations to Dwayne and looks forward to his future contributions to the legal profession."