Email: dwhyllyl@gsolegal.com
T:
(242) 328-3500
  |   
F:
(242) 328-8008
303 Shirley Street | P.O. Box N-492 | New Providence, Bahamas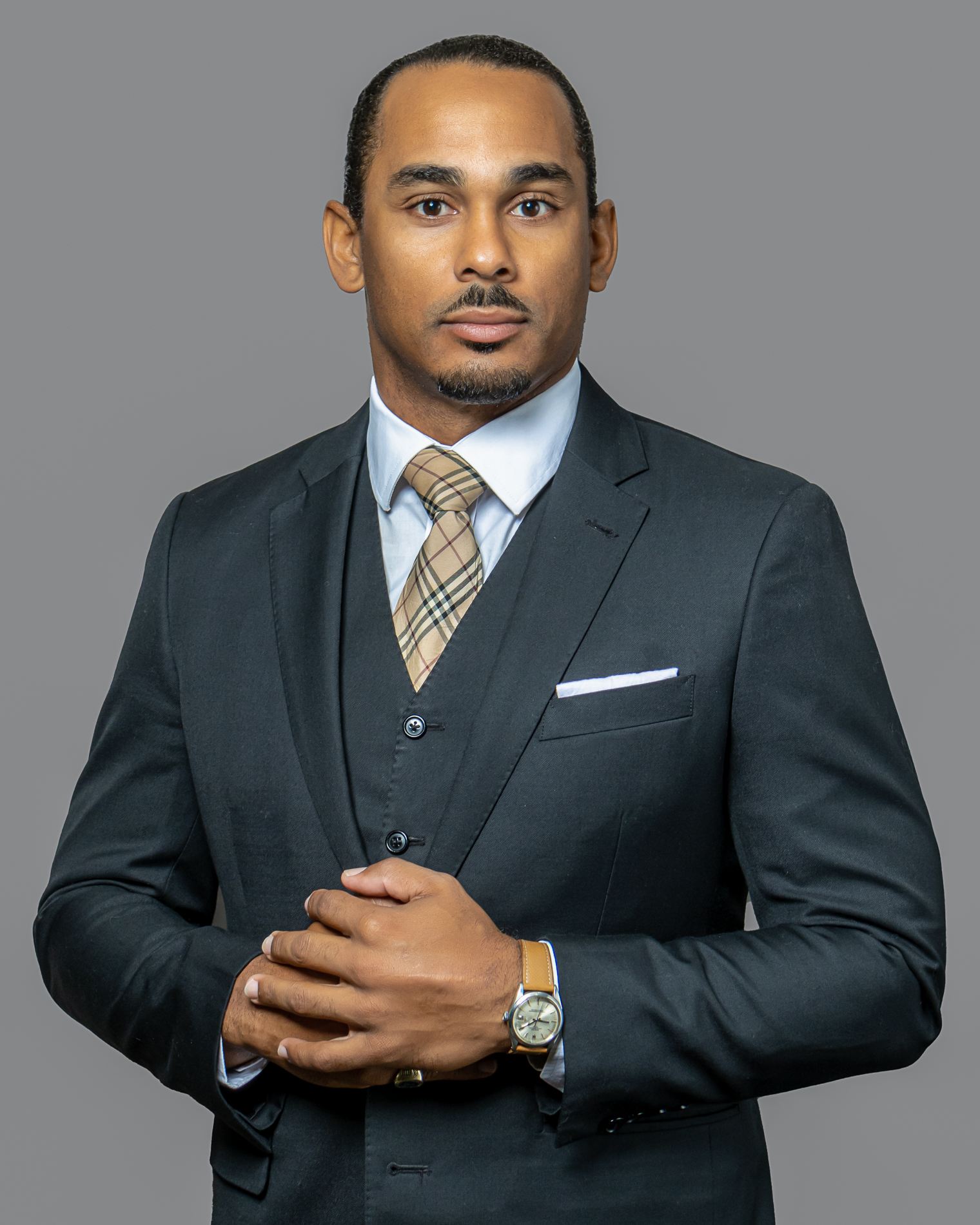 Birthplace:
Nassau, The Bahamas
---
Year joined GSO: 2023
---
Admissions: 
Roll 
of Solicitors of England and Wales, 2014 | Bahamas Bar Association, 2015
---
Education:
Y
ale University, Connecticut, USA (BA) | Oxford University, Oxford, UK (LLB, Hons) | BPP Law School, London, UK (Acc. LPC)
---
Membership:
B
ahamas Financial Services Board | Tax Working Group
---
Awards, Certifications & Licenses:
Rising Star, IFLR 1000 2019-2022 | Rising Star, Legal 500 2019-2021
---
Dwayne advises on a broad range of corporate and financing transactions, including private M&A, corporate restructurings, joint ventures, private equity investments and secured and unsecured corporate asset and project financing. His practice also extends to tax advisory, tax reporting and other regulatory advisory matters, including banking and securities regulation, Commercial Economic Substance (CESRA), digital assets and foreign direct investment. Dwayne is a jurisdiction expert in FATCA and CRS. He also regularly advises corporate and financial institutions, as well as private clients and their financial advisors.
Dwayne was the lead attorney on a number of recent high profile mergers and acquisitions involving Bahamian entities, including the sale by Steiner Leisure Limited of the Elemis cosmetics line to L'Occitane, the business combination between Haymaker Acquisition Corp and OneSpaWorld Holdings Limited and the listing of OneSpaWorld Holdings Limited on NASDAQ and the acquisition by Parkland Fuel Corporation of 75% of SOL Investment Limited, the largest independent fuel marketer in the Caribbean. 
Dwayne also represented Bitrus Limited, one of the few registered exchanges under the Digital Assets and Registered Exchanges Act, in their successful application for a Digital Asset Business and Registered Exchange license from the Securities Commission of The Bahamas.
Other Examples of Recent Work:
Advised GNB Financial Group Ltd from a Bahamian perspective in respect of its $800 million acquisition of 66.7% of FirstCaribbean International Bank from Canadian Imperial Bank of Commerce (CIBC).
Advised on the establishment of a crypto-asset investment fund under the Investment Funds Act, 2020.
Advised a large US technology company in respect of joint venture with Bahamians for the procurement of a contract with the Bahamian Government.
Advised Parker Drilling Company on the restructuring of a Bahamian subsidiary in connection with its emergence from Chapter 11 Protection.
Advised Commonwealth Bottling Company and APD Limited, in respect of solar-power generation projects.
Advised Catterton Partners on the both the acquisition of beauty, wellness and education conglomerate, Steiner Leisure Limited, involving the merger of Bahamian entities, and the financing of the acquisition.
Advised Bank of Communications Co Ltd with respect to Bahamian law in respect of its acquisition of 80 percent of Brazilian bank, Banco BBM SA, winner of China Business Law Journal's Deals of the Year 2015.
Advised BTG Pactual SA with respect to Bahamian law in respect of its acquisition of Swiss bank BSI Bank and subsequent ongoing obligations under Bahamian law.
Advised Wells Fargo NA with respect to subscription financing transactions granted to a private equity firm involving a Bahamian International Business Company.

Sports
As a former member of the Bahamas National Football Team, I am passionate about growing the game of football in The Bahamas, so that young Bahamians can have access to opportunities to better their lives through football. I have served as a Vice-President of the Bahamas Football Association (2018 to 2023) and assist with the administration and coaching at the grassroots level.
---
"What I enjoy most about my job is helping clients solve difficult problems with innovative solutions. I take pride in simplifying complex legislation and fact patterns, in order to make the law more user friendly for my clients."
---