Glinton Sweeting O'Brien supports a variety of causes to improve our local community with special focus on the fight against cancer, the arts, education and the environment. We believe that our responsibilities extend well beyond our firm to the country and people of the Bahamas.
Our attorneys and staff are actively involved with several charities, foundations and initiatives at both an organizational and personal level, all with the same common goal – the betterment of the community as a whole.
GSO has a broad scope of support for local causes that can be categorized into the following areas:

The Fight Against Cancer
GSO's attorneys and staff have actively participated in the Ride for Hope since 2006. The past several years GSO has participated as a Yellow Jersey sponsor for the event, showcasing a team of riders and volunteers comprised of the partners, attorneys, friends and family, all demonstrating their support to Bahamians in their fight against cancer.
The Ride for Hope is a charity organization raising funds to be deployed in a direct, cost-effective way to benefit Bahamians in their fight against cancer.  All the funds raised are applied to the improvement of programs for cancer treatment and patient care in The Bahamas.
Education
GSO aligns themselves strongly with several organizations providing scholarships, resources, and programs to improve the educational opportunities in the country in order for Bahamians to enjoy a better quality of life. GSO has made ongoing contributions to several local scholarship programs and donated supplies to institutions in need.
Environment
The protection and preservation of the local environment is another area of focus for GSO's local community efforts. The firm contributes to several environmental projects, including initiatives of The Bahamas National Trust, all with the common goal of preserving and improving the natural habitat unique to the country.
Arts
Enabling young artists to be successful and showcasing Bahamian talent by providing opportunities and exposure to our youth is a focus of the firm. GSO has sponsored students in local art gallery tour programs and donated art supplies to schools in their effort to encourage young artists.
Below is a gallery of some of our firm's most recent participation in the community.
GSO Sponsors Public High School Students in 2017 Transforming Spaces Art Tour
GSO Sponsors Public High School Students in 2017 Transforming Spaces Art Tour
GSO Sponsors Public High School Students in 2017 Transforming Spaces Art Tour
GSO Sponsors Public High School Students in 2017 Transforming Spaces Art Tour
GSO Sponsors Public High School Students in 2017 Transforming Spaces Art Tour
GSO Sponsors Public High School Students in 2017 Transforming Spaces Art Tour
GSO Sponsors Public High School Students in 2017 Transforming Spaces Art Tour
GSO participates in 2017 Ride For Hope
GSO Hosts Public School Students in 2016 Transforming Spaces Art Tour
GSO Hosts Public School Students in 2016 Transforming Spaces Art Tour
GSO Hosts Public School Students in 2016 Transforming Spaces Art Tour
GSO Hosts Public School Students in 2016 Transforming Spaces Art Tour
GSO Hosts Public School Students in 2016 Transforming Spaces Art Tour
GSO Hosts Public School Students in 2016 Transforming Spaces Art Tour
GSO Hosts Public School Students in 2016 Transforming Spaces Art Tour
GSO Hosts Public School Students in 2016 Transforming Spaces Art Tour
GSO Hosts Public School Students in 2016 Transforming Spaces Art Tour
GSO Hosts Public School Students in 2016 Transforming Spaces Art Tour
GSO Participates in Ride For Hope 2015
GSO Participates in Ride For Hope 2015
GSO Participates in Ride For Hope 2015
GSO Participates in Ride For Hope 2015
GSO Participates in Ride For Hope 2015
GSO Participates in Ride For Hope 2015
GSO Participates in Ride For Hope 2015
GSO Participates in Ride For Hope 2015
GSO Participates in Ride For Hope 2015
GSO Participates in Ride For Hope 2015
GSO Participates in Ride For Hope 2015
GSO Participates in Ride For Hope 2015
GSO Participates in Ride For Hope 2015
GSO Participates in Ride For Hope 2015
GSO Participates in Ride For Hope 2015
GSO Participates in Ride For Hope 2015
GSO Participates in Ride For Hope 2015
GSO Sponsors Public School Students in Art Tour
GSO Sponsors Public School Students in Art Tour
GSO Sponsors Public School Students in Art Tour
GSO Sponsors Public School Students in Art Tour
GSO Sponsors Public School Students in Art Tour
GSO Sponsors Public School Students in Art Tour
GSO Sponsors Public School Students in Art Tour
GSO Sponsors Public School Students in Art Tour
GSO Sponsors Public School Students in Art Tour
GSO Sponsors Public School Students in Art Tour
GSO Sponsors Public School Students in Art Tour
Andy O'Brien - RBC 2014 Golf Tournament
Andy O'Brien - RBC 2014 Golf Tournament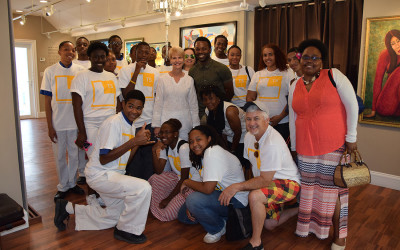 For the third consecutive year, Nassau-based law firm Glinton Sweeting O'Brien (GSO) has joined hands with the Transforming Spaces Annual Art Tour to provide more than two dozen public school students with the opportunity to experience mixed-media art whilst... read more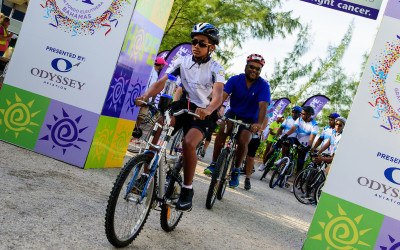 GSO has been a top-tier Yellow Jersey Sponsor of the Ride for Hope since shortly after the Ride For Hope Bahamas was established as a registered charity in 2009. The 2017 Ride For Hope was held on the 18th of February and marked the 10th anniversary of the original... read more