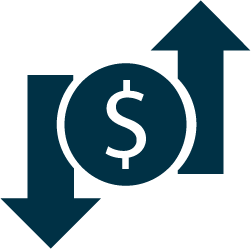 Commercial Transactions
Our firm has extensive experience working with corporations of all sizes across a diverse sector group on all legal aspects of financing projects in the Bahamas.
The firm's Commercial Group helps our clients navigate the myriad of regulatory requirements when investing or doing business in The Bahamas.  We interact daily with a variety of government departments, such as the Bahamas Investments Authority, the Central Bank, the Securities Commission, the Insurance Commission, the Port Department, the Ministry of Public Works and Transportation, the Business Licence Department, the Department of Inland Revenue, and the Public Treasury.
We also advise on the Bahamian aspects of international projects, regularly providing opinions in connection with financial transactions that involve Bahamian entities, and addressing issues such as capacity, creditor rights, borrower rights, insolvency, choice of law, and enforceability under Bahamian law.  We prepare and review general commercial documentation and agreements, routinely coordinating with our legal counterparts around the world.
Our clients include public and private business entities, new and seasoned investors, and anyone who seeks informed, effective and timely advice on legal matters affecting their business or investment in The Bahamas, or the Bahamian aspects of their business around the world.
Copyright © GSO Legal 2018-2020. All Rights Reserved.