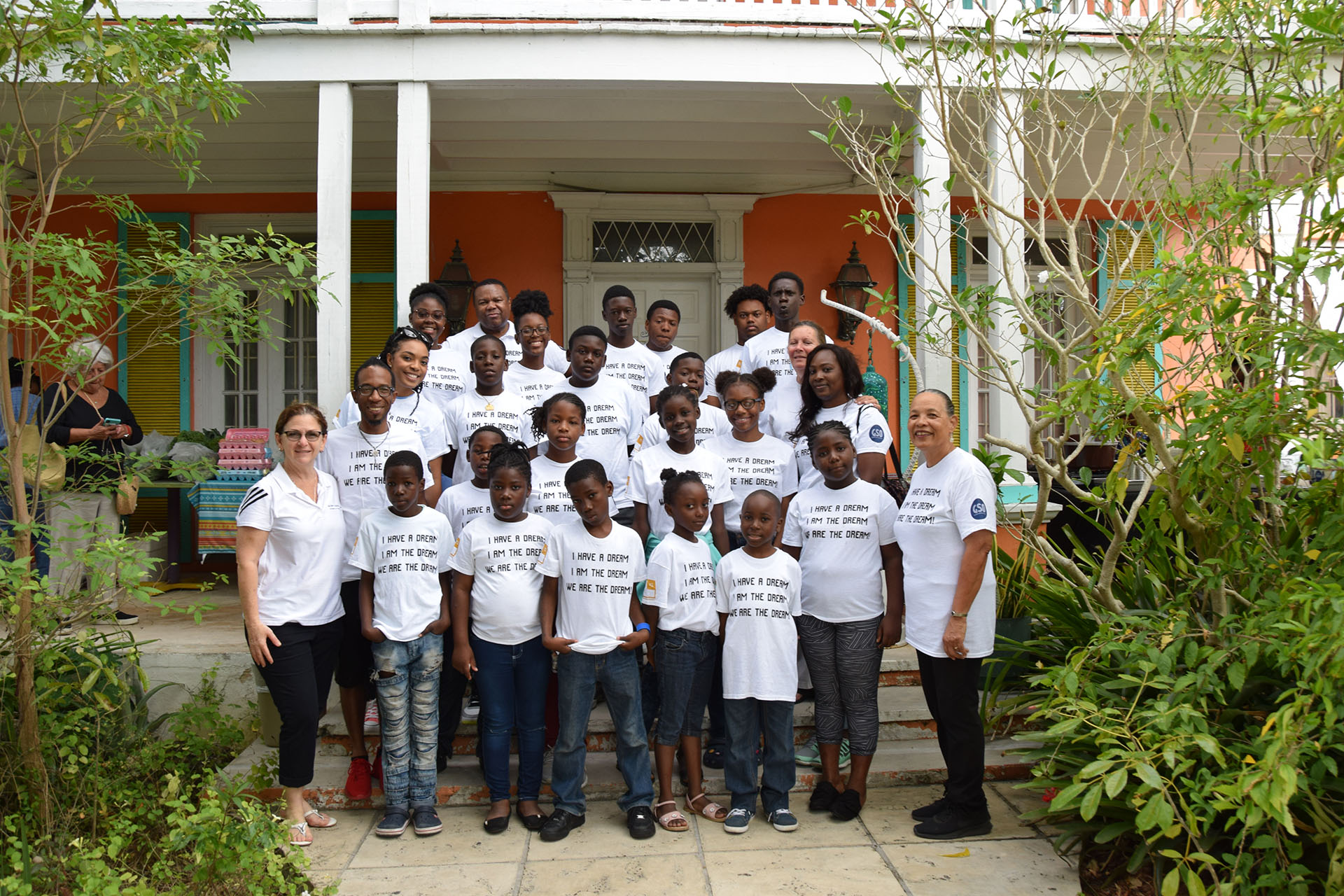 GSO staff and Lend A Hand mentors with Lewis Street community youth at their first stop, Doongalik Studios
Over the last five years, Nassau-based law firm Glinton Sweeting O'Brien (GSO) has partnered with Transforming Spaces Annual Art Tour. Together, they have provided dozens of students the opportunity to experience the best in contemporary Bahamian visual art each year. Celebrating their 15th year, Transforming Spaces 2019 (TS2019) featured various Bahamian artists under the theme "Sustain."  
GSO Partner Bryan Glinton had a first-hand experience with this unique cultural offering when he discovered Transforming Spaces back in 2014. He immediately thought of all of the students who would benefit from this kind of exposure to Bahamian art and heritage.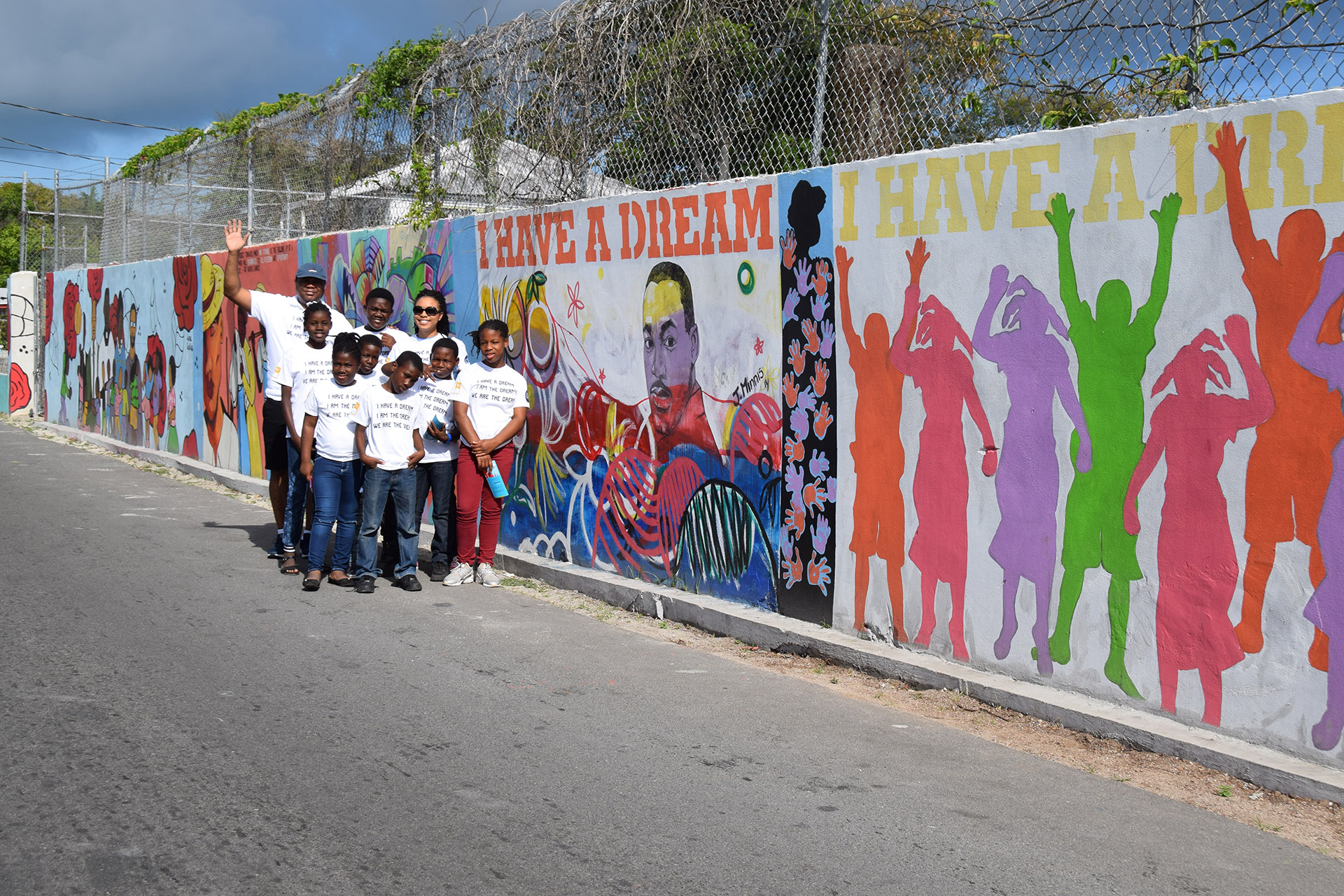 GSO Staff and students at the second stop of the tour, the Lewis St Dream Wall project
This year, GSO provided transportation and t-shirts for students of the Lewis Street community who took part in the Dream Wall project — a featured piece in the TS2019 Tour. These students represented various public schools and the University of the Bahamas Fine Arts Department. They were recruited for this project by the Lend-A-Hand organization, a non-profit organization focused on developing local, national and international activities in the community.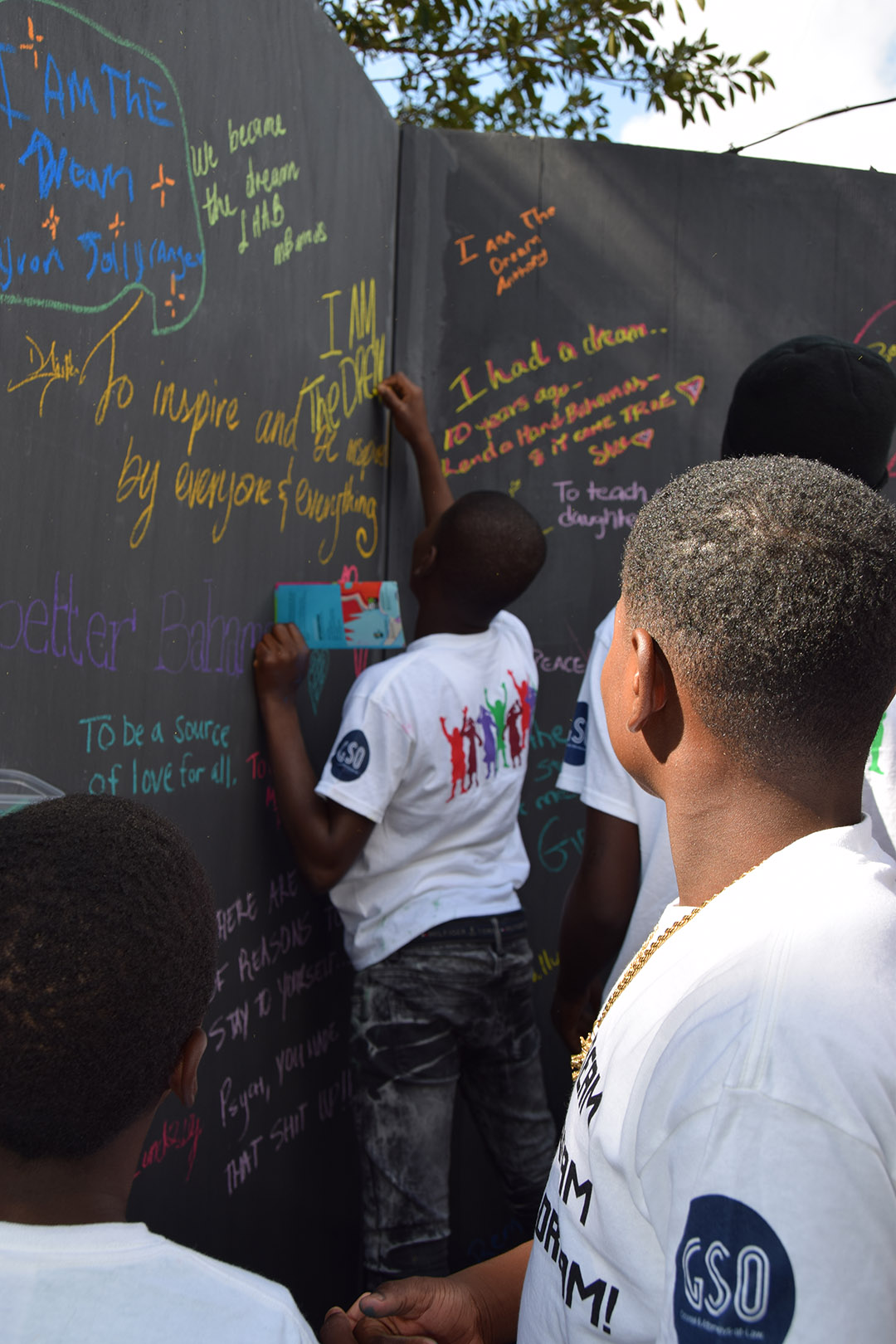 Making their statements, Lewis Street youth are hands-on at the Hillside Studio
Excited about the impact made on the students this year, GSO Corporate Supervisor, Krislyn Sargent, shared: "I consider myself to be creative and I left TS2019 feeling inspired. I believe that TS2019 has definitely motivated and encouraged those young artists."
Having the students of the Lewis Street community create TS's first mural, while also having the opportunity to be exposed to various Bahamian artists, was definitely an added bonus to TS2019. Alese Jean Louis, a Lewis Street youth, said, "I loved the sight of viewing my own art at Hillside Studio, knowing that I contributed my piece." 
Giahna Soles, a senior associate at GSO, added, "While the artwork included in the TS2019 Tour was interesting and thought-provoking, what really touched me was the children's pride in showing off their creations and their reactions to the artwork of the TS2019 Tour."
Giahna also shared that she was particularly inspired by the exhibition "Hope is a Weapon". "Watching those eight-to-ten-year-old children exude such curiosity and excitement throughout the TS2019 tour was a live example of the artist's theme," she said. "Having recently joined GSO, I was pleased to learn that collaborating with TS is one of the many ways the firm supports the arts." 
GSO is a full-service boutique law firm that is always seeking creative and innovative ways to empower Bahamians through the arts, education, the environment, and cancer prevention and cure. GSO is looking forward to a continued partnership with this cultural phenomenon, known as Transforming Spaces, in the years to come.