Glinton Sweeting O'Brien marked its 10 year anniversary in island chic elegance at the Albany resort last month with over 200 guests in attendance, including International and Bahamian clientele, political officials, staff, family and friends.
Celebrating the firm's 10 year milestone with their signature blue colours sparkling across the scene, GSO's founding partners, Bryan Glinton, Roy Sweeting and Andrew O'Brien hosted a majestic evening of dancing, mingling and fun. Showcasing GSO's energetic and dynamic spirit, the party included an ice sculpture revealing the firm's new branding, a photo booth with GSO mementos and props, and an eclectic array of international dishes and entertainment.
Its tenth year has been a watershed for GSO with the addition of two new partners, Linda Beidler-D'Aguilar and Yolande C Julien, an expansion of its downtown office, the unveiling of new branding and the launch of the firm's newly designed website. GSO's future looks equally bright with the opening of its Exuma office on a full time basis managed by Yolande Julien, and the announcement that GSO will shortly open an office at Albany.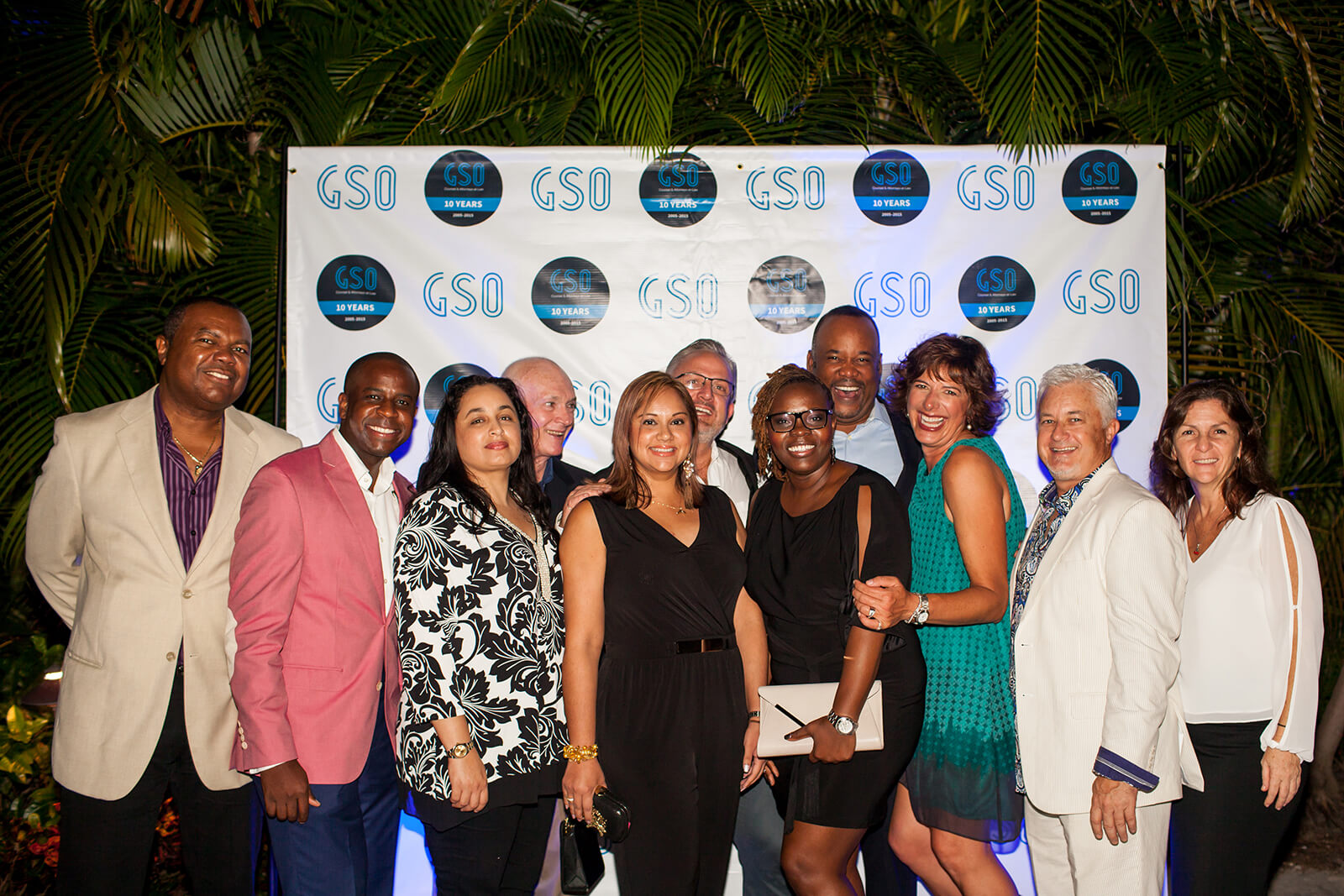 "The partners of GSO are very proud of what we have accomplished in the past 10 years. We have received a great deal of support from our incredible clients, staff, family and friends who have contributed significantly to where we are today, and their continuous support will help us to reach our goals in the future," Andrew O'Brien, newly appointed managing partner, said.
In 2005, Bryan Glinton, Roy Sweeting and Andrew O'Brien joined together as partners to form Glinton Sweeting O'Brien, a progressive, energetic firm with a dynamic group of attorneys and staff dedicated to providing superior legal services in the Bahamas.