Lakera A. McSweeney
Associate
Email: lmcsweeney@gsolegal.com
T: (242) 328-3500   |    F: (242) 328-8008
Suite 205, Albany Financial Center, Lewis Drive | P.O. Box N-492
Albany | New Providence | Bahamas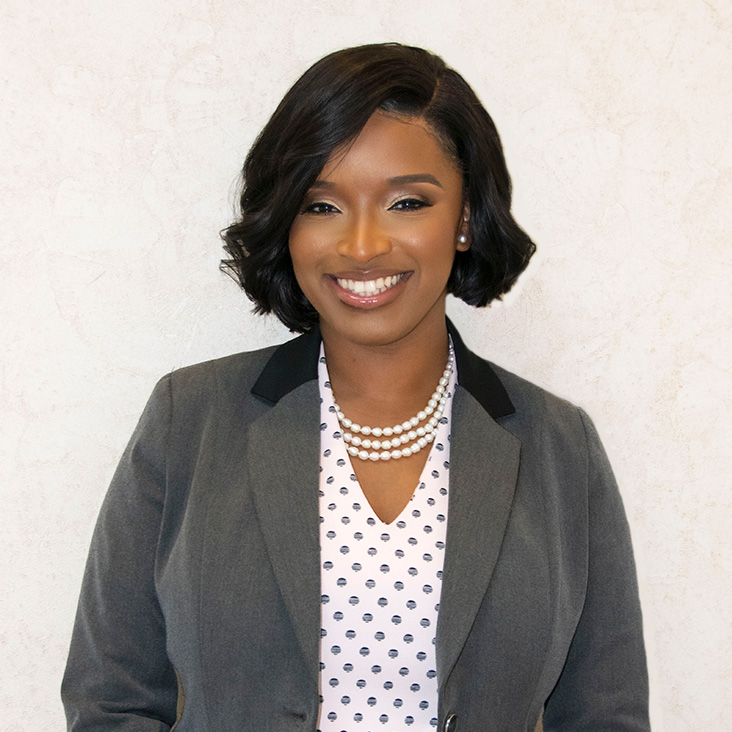 Birthplace:
Nassau, Bahamas
---
Year joined GSO: 2019
---
Admissions: England & Wales, 2015 / The Bahamas, 2015
---
Education: College of The Bahamas, AA, Law and Criminal Justice –Distinction; University of Leeds, LLB – Honours; BPP University, PgD, Bar Professional Training Course – Very Competent
---
Membership: The Honourable Society of The Middle Temple; The Bahamas Bar Association
---
Areas of Expertise:
Lakera joined Glinton Sweeting O'Brien in October 2019 as an Associate, after gaining 4 years of valuable corporate and commercial law experience at a boutique law firm in The Bahamas. Lakera practices a full range of corporate, commercial and financial services law and regulation, with a primary focus on corporate governance, secured financing transactions and regulatory compliance. Her practice also includes private client and estate planning.
Recent engagements include:
Assisting multinational commercial bank in a cross-border merger within its group of companies and establishment of branch operations in The Bahamas.
Acting as advisor and assisting multinational professional services firm with its internal corporate restructuring and requisite regulatory licensing in The Bahamas.
Acting as advisor and facilitating the deposit of bona vacantia assets with the Treasurer of The Bahamas, on behalf of the joint administrators of a global investment bank.
Advising and assisting major telecommunications company with respect to the private offering of its securities in local market.
Advising multi-jurisdictional financial institutions with respect to secured financing transactions and enforcement of security interests pursuant to Bahamian law.
Advising domestic financial institutions on regulatory and compliance issues, which correspond to their respective licensing with Bahamian regulatory authorities.


Lakera supports a variety of local community causes but is particularly passionate about education and youth empowerment. She is an active member of her church, Salem Union Baptist Church, where she serves as a leader of the young adults ministry, and regularly hosts legal information sessions.
---
"I enjoy the intricacies of a commercial law practice. Assisting clients in navigating the complexities of the local and international business environment is most rewarding!"
During Accountants' Week 2020, in which a series of webinars were sponsored by the Bahamas Institute of Chartered Accountants, attorney Lakera McSweeney of Glinton Sweeting O'Brien and corporate manager Krislyn Sargent gave a very well received presentation on... read more
Copyright © GSO Legal 2018-2020. All Rights Reserved.